I am a quick-absorbing face serum with vitamin E that`s perfect for dry, normal, very dry and sensitive skin
I am enriched with 13 natural ingredients, including Vitamin E, that provide intense hydration
I have a non-stick formula that feels very light on the skin
I am 100% vegan – good for the planet, and the best vitamin E serum for you
Hey, don't throw me away! I'm recyclable
Vitamin E
E-Luminence "The Bright Mix" Face Serum | Vitamin E Facial Serum | Enriched with Niacinamide & Willow Bark | 100% Vegan, Cruelty Free
Feelin' bright is just right
The "bright" recipe to take away dullness and dryness from your skin. This "gone in a flash" absorbing face serum for dry skin contains carefully selected natural extracts that work within the skin through multiple mechanisms, helping it regain its natural glow! Vitamin E moisturizes and helps the skin fight oxidation. Vitamin C helps achieve an even skin tone. Smartly extracted sesame protein helps firm up skin, making it look plumper. Licorice and white willow bark attack pigmentation and exfoliate gently, respectively. Trust us, This multi-dimensional approach to glowing skin is the right idea!
Reasons to ♥♥♥
Instantly absorbing, non-stick facial serum
Vitamin E moisturizes and protects as an antioxidant
Plant-derived betaine provides intense hydration
Sesame protein helps firm up the skin
100% vegan, paraben-free, and cruelty-free, as always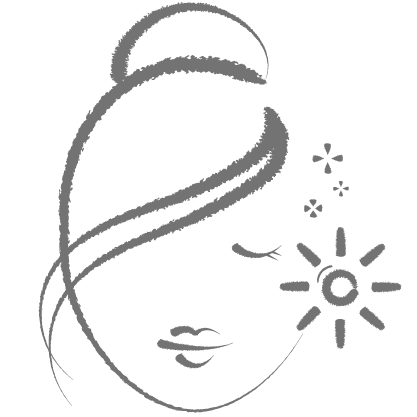 Brightens up skin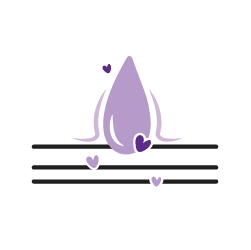 Moisturizes skin

Nourishes skin
Vitamin E
A must-have antioxidant and nourishing vitamin for dry skin. Get your vitamins, ladies!
Vitamin B3
Helps brighten up skin by improving protein synthesis, fighting pigmentation, reducing irritation and inflammation. Helps skin retain moisture (i.e., look fuller and healthier)
White Willow Bark
This all natural ingredient contains salicylic acid that helps clear pores and exfoliate dead cells off the skin. You can't have bright without clear - and that's where white willow bark comes in.
Aqua, Aloe Barbadensis Leaf Juice, Betain, Isodecyl Neopentanoate, Propanediol, Glycerine, Niacinamide (Vit B3), Acrylates Copolymer & PVP/Polycarbamyl Polyglycol Ester, Hydrolyzed Sesame Protein PG - Propyl Methyl- silanediol, Ammonium Acryloyldimethyl- taurate/VP Copolymer, Phenoxyethanol, Glycyrrhiza Glabra (Licorice) Root Extract, Caprylic/Capric Triglyceride, Tocopheryl Acetate (Vit E), Calendula Officinalis (Calendula) Flower Extract, Matricaria Recutita (Chamomile) Flower Extract, Rosa (Rose) Flower Extract, Salix Alba (White Willow) Bark Extract, Trifolium Pretense (Red Clover) Flower Extract, Sambucus Nigra (Elder) Flower Extract, Fragrance, Ethylhexylglycerin
What's in
Start with slightly moist skin, right after cleansing & toning. Apply tiny dots all over your face - a little goes a long way. With short, quick strokes, apply the serum with your fingertips. While your face is still wet with the serum, tap lightly with fingertips to allow the serum to sink in better. Wait 3 minutes or more for your skin to absorb the goodness. Always follow with a moisturizer. Use twice a day for best results
Start with slightly moist skin, right after cleansing & toning. Apply tiny dots all over your face - a little goes a long way. With short, quick strokes, apply the serum with your fingertips. While your face is still wet with the serum, tap lightly with fingertips to allow the serum to sink in better. Wait 3 minutes or more for your skin to absorb the goodness. Always follow with a moisturizer. Use twice a day for best results
E-Luminence "The Bright Mix" Face Serum | Vitamin E Facial Serum | Enriched with Niacinamide & Willow Bark | 100% Vegan, Cruelty Free
this bright face serum is just vowwww🔥🔥 have no words plzz use this one u will know the results❤️
E-Luminence "The Bright Mix" Face Serum | Vitamin E Facial Serum | Enriched with Niacinamide & Willow Bark | 100% Vegan, Cruelty Free
Good 👍
I have a combo skin ...and it's working very well for me...tq #team#plumgoodness#
Good 👍
I have a combo skin and not making any oiliness to me.. overall good 👍
E-Luminence "The Bright Mix" Face Serum | Vitamin E Facial Serum | Enriched with Niacinamide & Willow Bark | 100% Vegan, Cruelty Free
this bright face serum is just vowwww🔥🔥 have no words plzz use this one u will know the results❤️
E-Luminence "The Bright Mix" Face Serum | Vitamin E Facial Serum | Enriched with Niacinamide & Willow Bark | 100% Vegan, Cruelty Free
Good 👍
I have a combo skin ...and it's working very well for me...tq #team#plumgoodness#
Good 👍
I have a combo skin and not making any oiliness to me.. overall good 👍