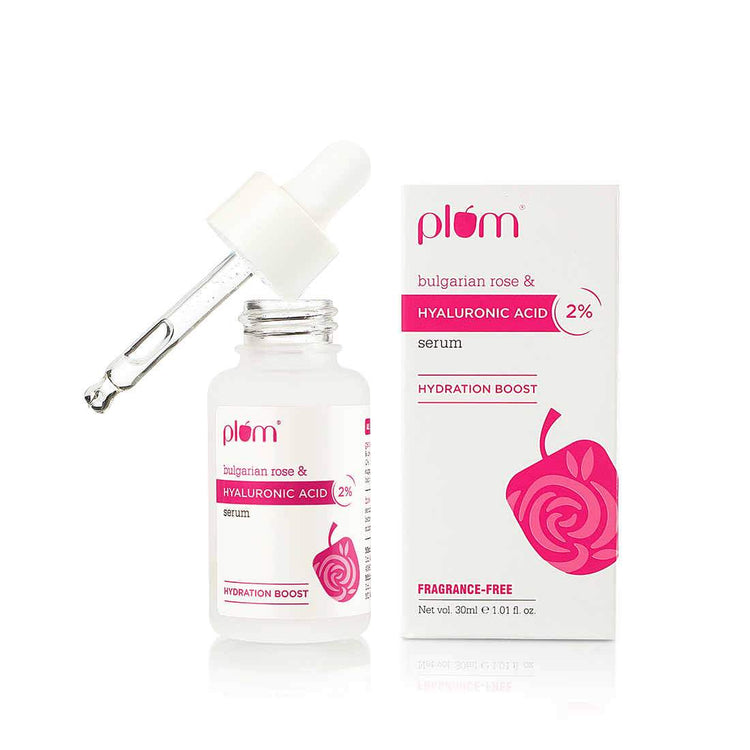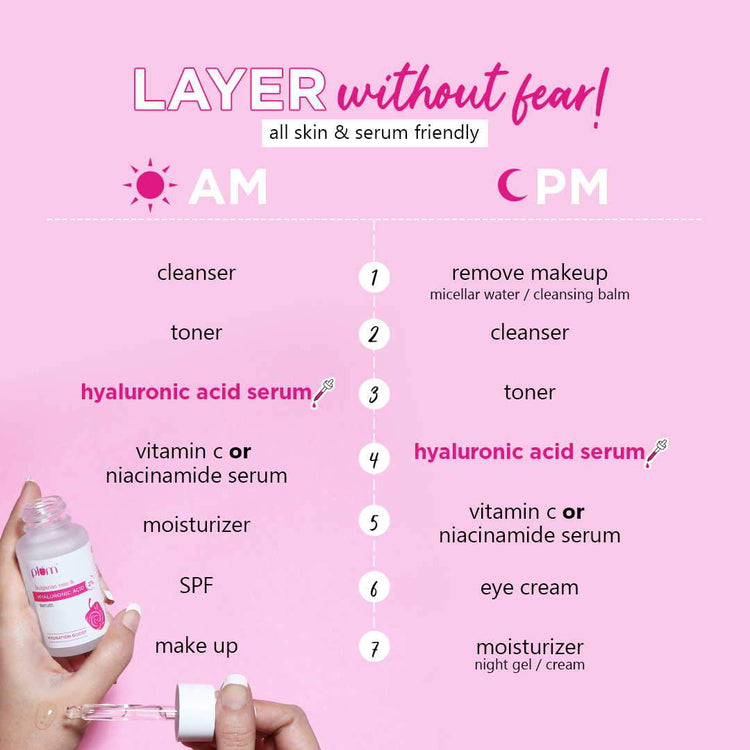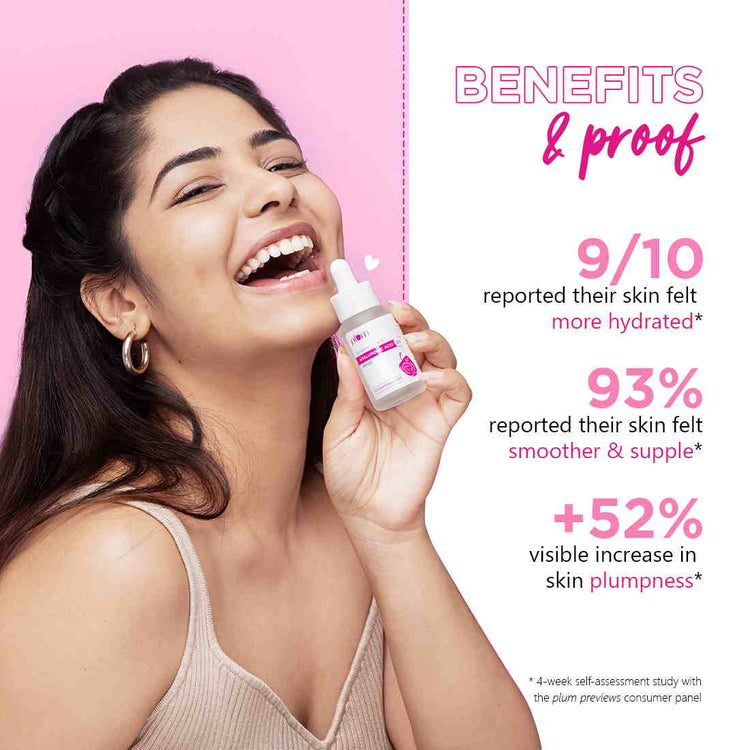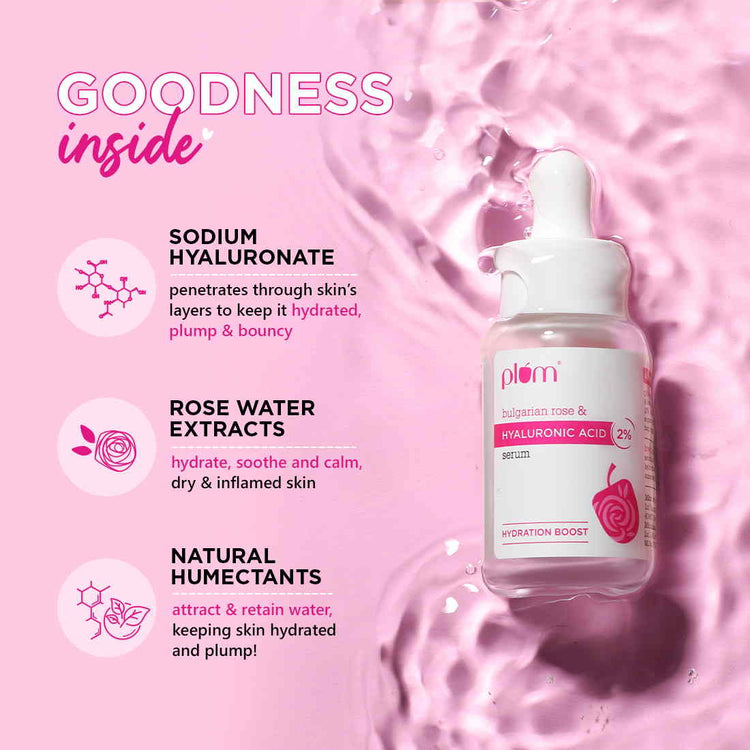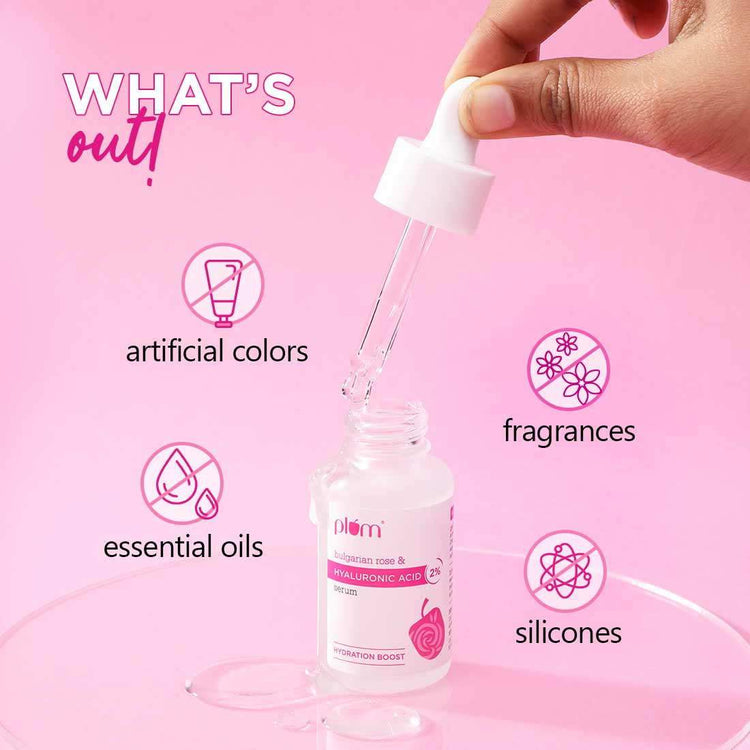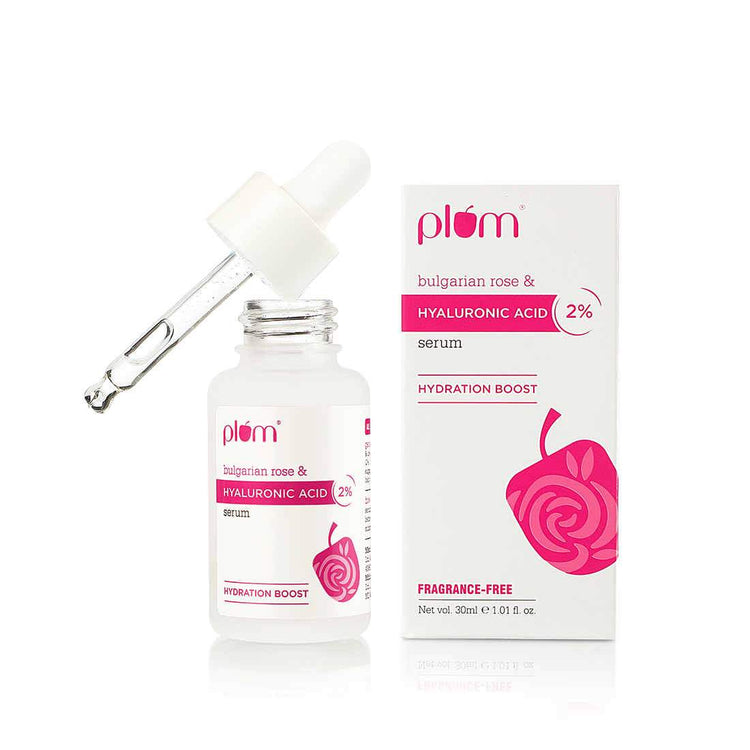 24% off









2% Hyaluronic Acid Serum with Bulgarian Rose | Instant Hydration for Plump & Bouncy Skin | Daily Use Face Serum | For All Skin Types | Fragrance-Free
BALANCED MOLECULAR WEIGHT: This 2% hyaluronic acid serum is formulated with a balanced molecular weight ratio of 65:35 (low:high), which gives your skin the right balance of deep moisturization and surface hydration.
PROVIDES INSTANT HYDRATION: Hyaluronic acid is a super hydrator that keeps your skin looking and feeling plump, bouncy & healthy. External factors strip your skin of moisture and this naturally occurring sugar molecule pulls it back in and locks it into the skin.
PLUMPS & SOOTHES SKIN: If you're looking for soft, bouncy, and plump skin, you'll love the 2% hyaluronic acid with bulgarian rose serum. Formulated with soothing rose water extracts that hydrate and calm dry & inflamed skin and natural humectants that attract and retain water, leaving your skin looking plump and bouncy.
CONSUMER-APPROVED RESULTS: Our plum previews consumer panel reported:
- 9/10 reported their skin felt more hydrated
- 93% reported their skin felt smoother & more supple
- 52% visible increase in skin plumpness
*4 week self-assessment study with the plum previews panel.
benefits of 2% hyaluronic acid serum:
*instantly hydrates
*plump & bouncy skin
*soft & supple skin
features of 2% hyaluronic acid serum:
*lightweights & quick absorbing
*fragrance-free
*stability-tested
*beginner-friendly
how to use
on a cleansed face, take a few drops and pat the serum gently on the skin. always follow up with SPF in the daytime, and moisturizer at night..
when to use
AM & PM
how much to use
use 2-3 drops
use hyaluronic acid serum on damp skin for better absorption. This allows the serum to penetrate deeper and lock in moisture.
hyaluronic acid (sodium hyaluronate)
deeply hydrates and plumps the skin by penetrating through its layers, making it look bouncy and supple.
rose water extracts
soothes and calms dry, inflamed skin.
natural humectants
attracts and retains water making the skin look & feel plump, hydrated & bouncy.
Aqua, Pentylene Glycol, Propanediol, Glycerin, Rosa Damascena (Rose) Flower Extract, Sucrose, Sorbitol, Sodium Hyaluronate*, Sodium Benzoate, Gluconolactone, Calcium Gluconate, Benzyl Alcohol, Hydroxyacetophenone, Caprylyl Glycol, Cyclodextrin, Sodium Gluconate, Sodium Polyacryloyldimethyl Taurate, Ammonium Acryloyldimethyltaurate/VP Copolymer *Low: High MW Hyaluronic Acid In Ratio 65:35
What's in
2% Hyaluronic Acid Serum with Bulgarian Rose | Instant Hydration for Plump & Bouncy Skin | Daily Use Face Serum | For All Skin Types | Fragrance-Free
2% Hyaluronic Acid Serum with Bulgarian Rose | Instant Hydration for Plump & Bouncy Skin | Daily Use Face Serum | For All Skin Types | Fragrance-Free
2% Hyaluronic Acid Serum with Bulgarian Rose | Instant Hydration for Plump & Bouncy Skin | Daily Use Face Serum | For All Skin Types | Fragrance-Free
2% Hyaluronic Acid Serum with Bulgarian Rose | Instant Hydration for Plump & Bouncy Skin | Daily Use Face Serum | For All Skin Types | Fragrance-Free
2%Hyaluronic Acid serum
The best iv used till date. Isn't sticky and does the job.
I have acne prone combination skin. Does wonders when used consistently
2% Hyaluronic Acid Serum with Bulgarian Rose | Instant Hydration for Plump & Bouncy Skin | Daily Use Face Serum | For All Skin Types | Fragrance-Free
2% Hyaluronic Acid Serum with Bulgarian Rose | Instant Hydration for Plump & Bouncy Skin | Daily Use Face Serum | For All Skin Types | Fragrance-Free
2% Hyaluronic Acid Serum with Bulgarian Rose | Instant Hydration for Plump & Bouncy Skin | Daily Use Face Serum | For All Skin Types | Fragrance-Free
2% Hyaluronic Acid Serum with Bulgarian Rose | Instant Hydration for Plump & Bouncy Skin | Daily Use Face Serum | For All Skin Types | Fragrance-Free
2%Hyaluronic Acid serum
The best iv used till date. Isn't sticky and does the job.
I have acne prone combination skin. Does wonders when used consistently