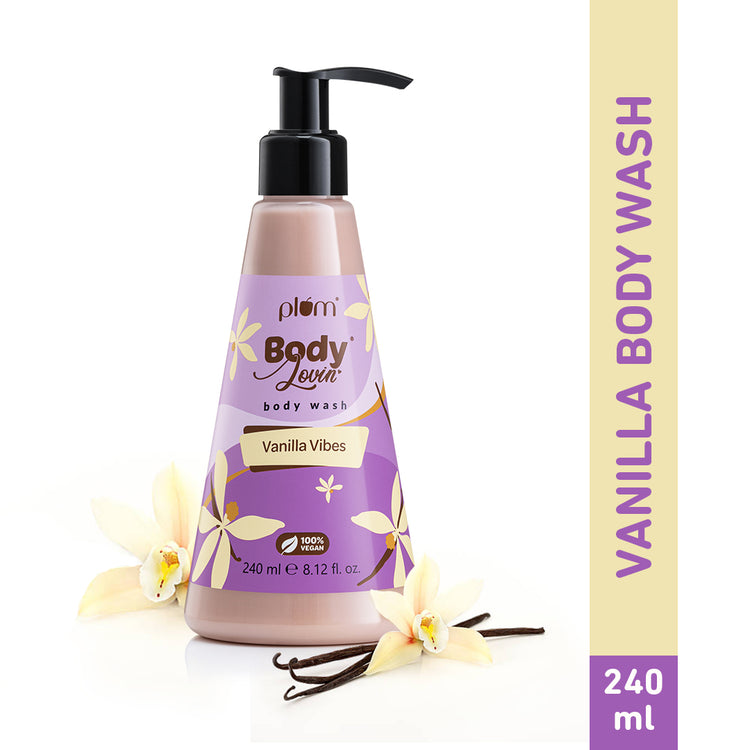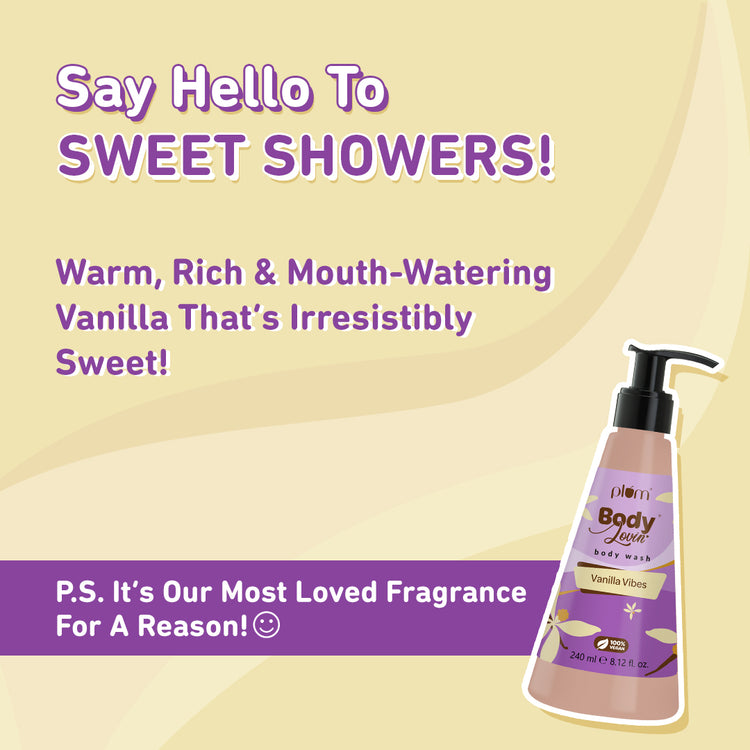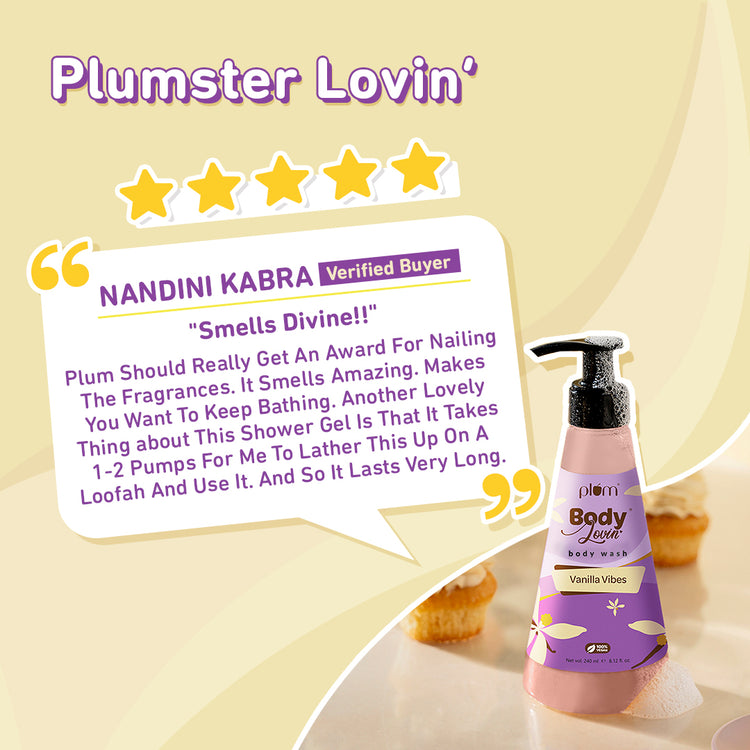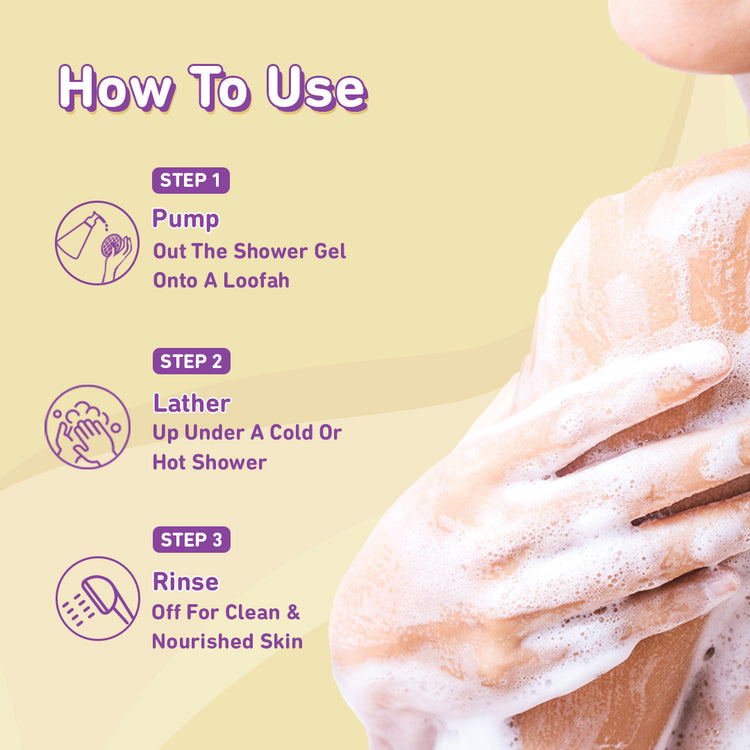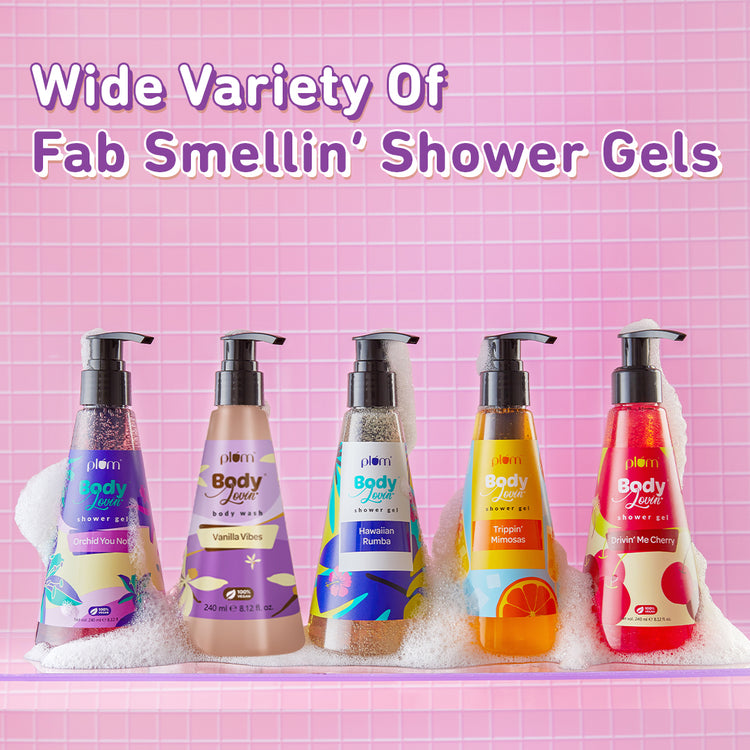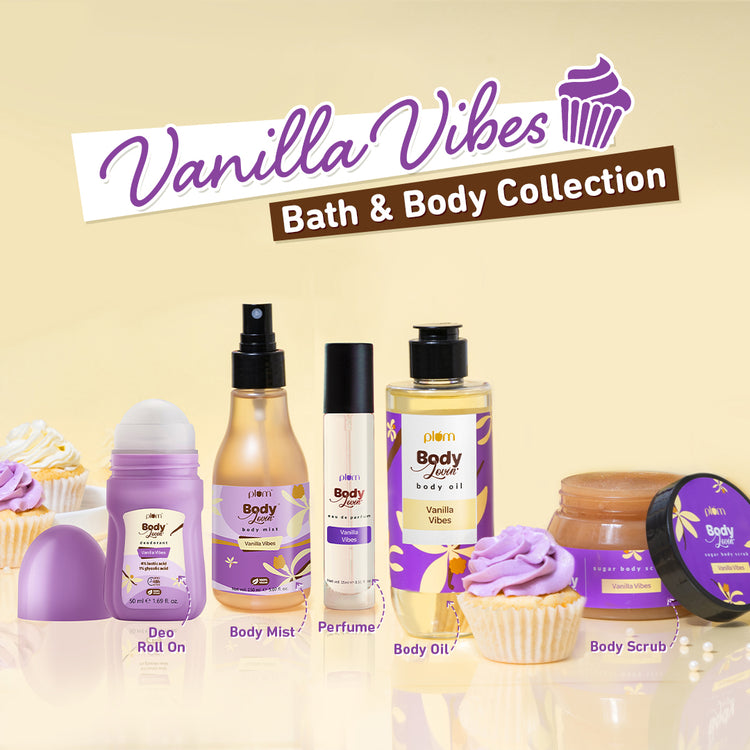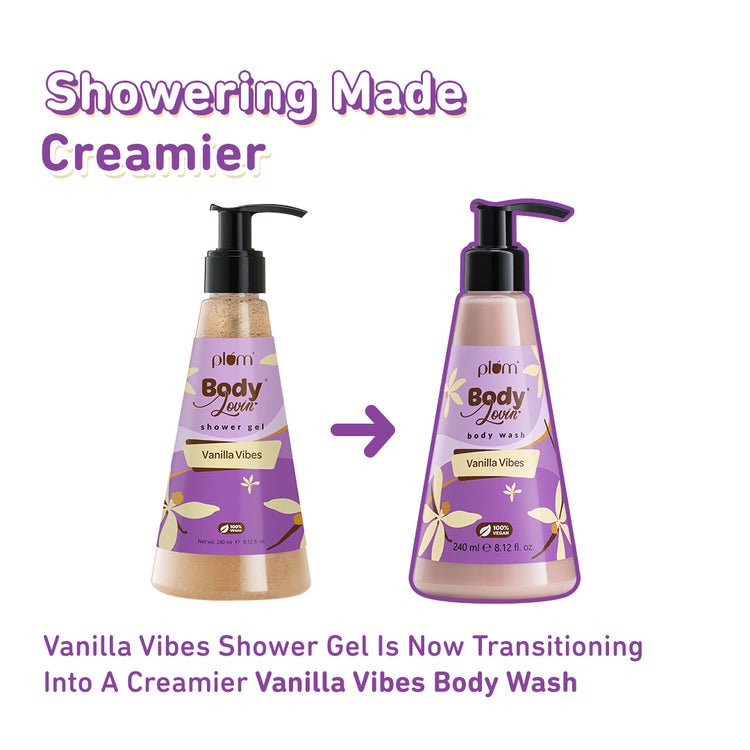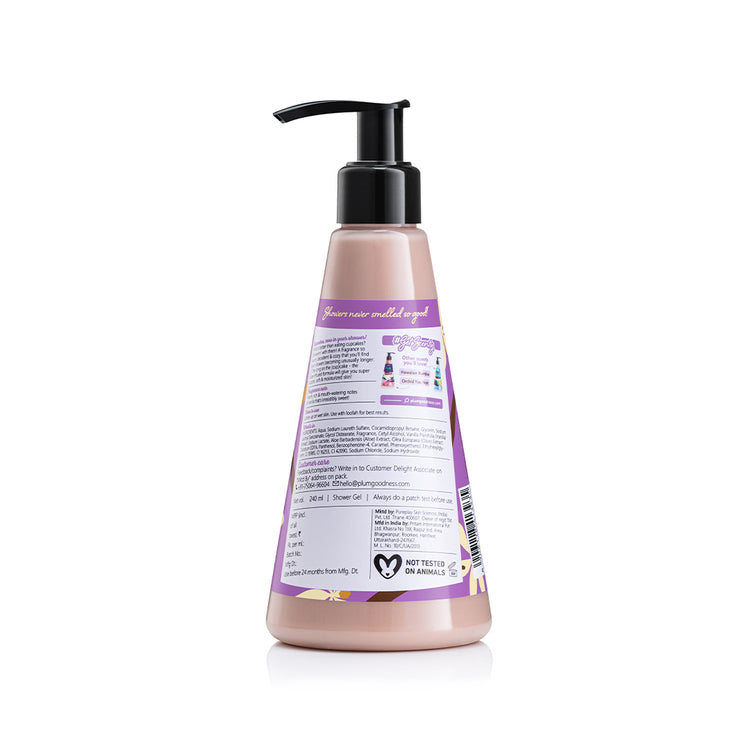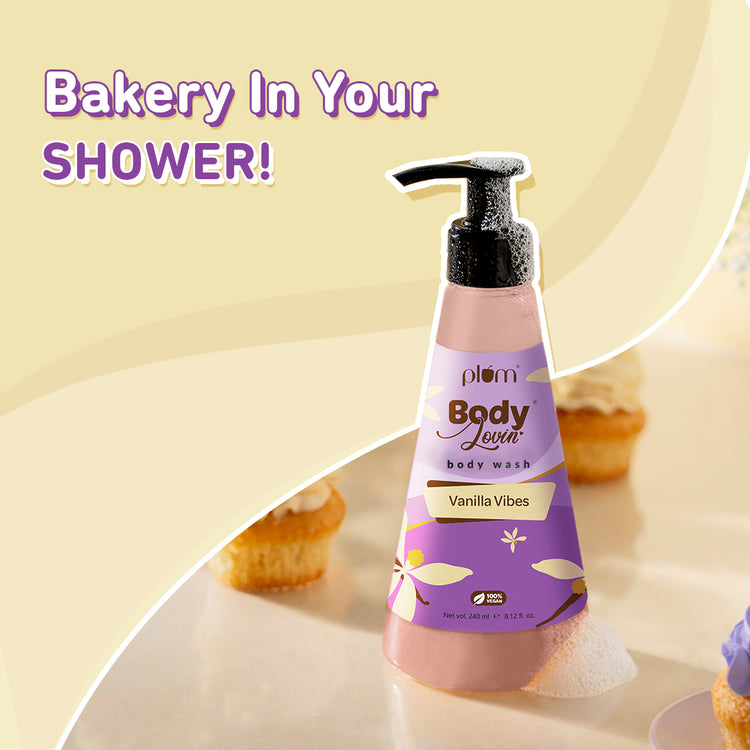 21% off
flat 299










Vanilla Vibes Body Wash by Plum BodyLovin'
SLS-Free | Hydrating Formula | Warm Vanilla Fragrance | Aloe-Infused Body Wash
Available in: 240 ml
KNOW THE FRAGRANCE: Warm, mouthwatering, and irresistibly sweet fragrance notes of vanilla. The scent of Plum Bodylovin Vanilla Body Wash is perfect for those who love a sweet aroma and want to smell like a delicious cupcake all day long.
GENTLE FORMULA: The plum bodylovin vanilla vibes shower gelhas a non-drying yet deeply cleansing & moisturizing formula.
GOODNESS INSIDE:This shower gel is 100% vegan & is made with the goodness of olive oil.
TOXIN FREE: This body wash is free from parabens, phthalates .
SUITABLE FOR ALL SKIN TYPES: The Hawaiian Rumba body wash is suitable for all skin types.
features of plum bodylovin vanilla vibes shower gel:
*sweet vanilla fragrance
*super lathering
*ultra moisturising
*smell like a cupcake
plum bodylovin vanilla vibes shower gel benefits:
*deep cleansing
*refreshing
*non-drying, gentle formula
*versatile fragrance option
how to use
pump out the vanilla vibes shower gel & lather up under a hot (or cold!) shower. use a loofah for added benefits!
when to use
use the shower gel to cleanse your body every time you shower
how much to use
use as required.
Glycerin
Count us in for glycerin! As a superb humectant and emollient, it's the ultimate solution to combat dryness. This adorable ingredient excels in hydrating and sealing in moisture for hours, leaving your skin feeling velvety-smooth!
Aloe-Extract
Hello there, lovely! Are you interested in achieving hydrated, soothed, and calm skin? Look no further than this refreshing and antioxidant-rich product! Aloe juice, with its anti-inflammatory and calming properties, is unmatched in its ability to hydrate and soothe the skin :)
Olive Extract
Are you fond of maintaining supple skin that retains its moisture? If yes, then olive oil is your ultimate solution. It is renowned for naturally rejuvenating the skin and slowing down the aging process, making it the perfect "oil" for a blissful skin experience.
Aqua, Cocamidopropyl Betaine, Sodium Lauroyl Sarcosinate, Sodium Cocoyl Glycinate, Acrylates Copolymer, Glycerin, Fragrance, Triethanolamine, Propanediol, Sodium Cocoyl Apple Amino Acids, Vanilla Planifolia (Vanilla) Fruit Extract, Euterpe Oleracea (Acai) Fruit Extract, Olive Oil PEG-7 Esters, Phenoxyethanol, Ethylhexylglycerin, Coco-Glucoside, Glycol Distearate, Sodium Gluconate, Sodium Benzotriazolyl Butylphenol Sulfonate, Buteth-3, Tributyl Citrate, Caramel
What's in
What does vanilla vibes body wash smell like?
Vanilla vibes body wash has sweet, warm, irrestible notes of vanilla.
Is vanilla vibes body wash suitable for all skin types?
What is vanilla vibes body wash made of?
It is a toxin-free formula and the key ingredients include coconut extract, passion fruit extract, olive oil & glycerin. That's what makes this shower gel ultra moisturising.
How to use vanilla vibes body wash for best results?
Use under hot or cold showers. Include a loofah for best results.
Will vanilla vibes body wash deep cleanse your skin?
Yes, it deeply cleanses without drying the skin
Can I use vanilla vibes body wash on my face?
No, we recommend you using a facewash that better suits your skin type.
For which age groups is the vanilla vibes body wash suitable?
We recommend anyone above 18 years of age to use the vanilla vibes body wash. It may not be suitable for children due to the sensitive nature of their skin.
Are there any side effects for vanilla vibes body wash?
No. However, we always recommend doing a patch test.