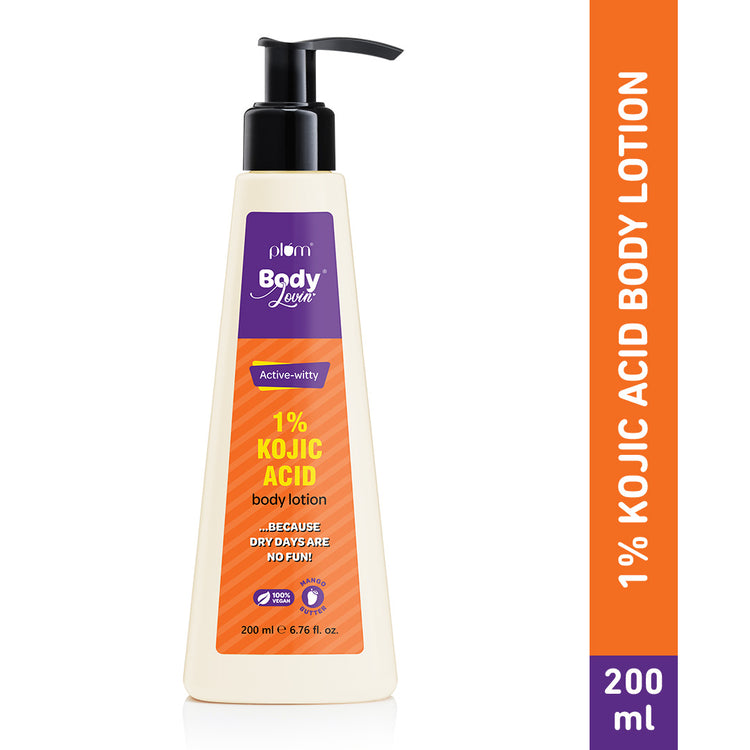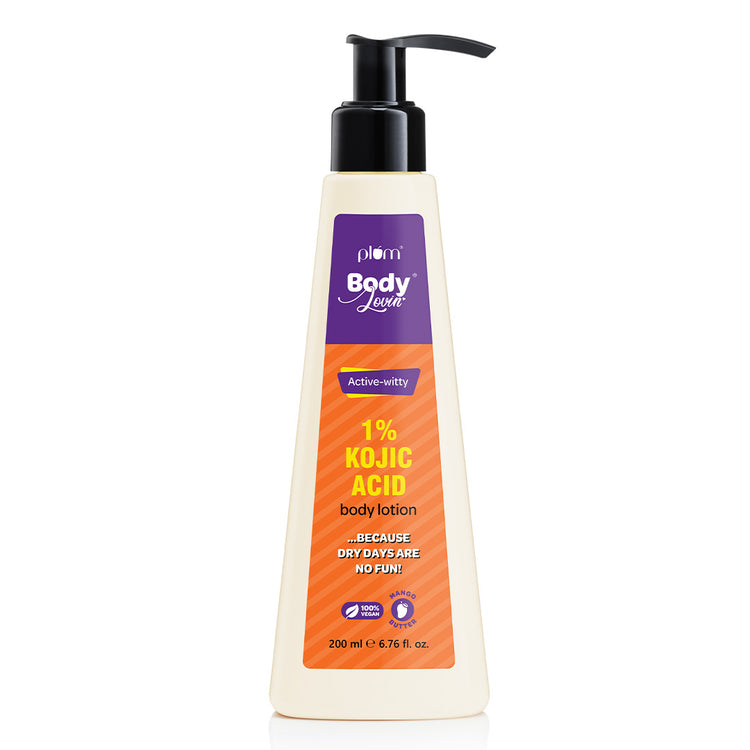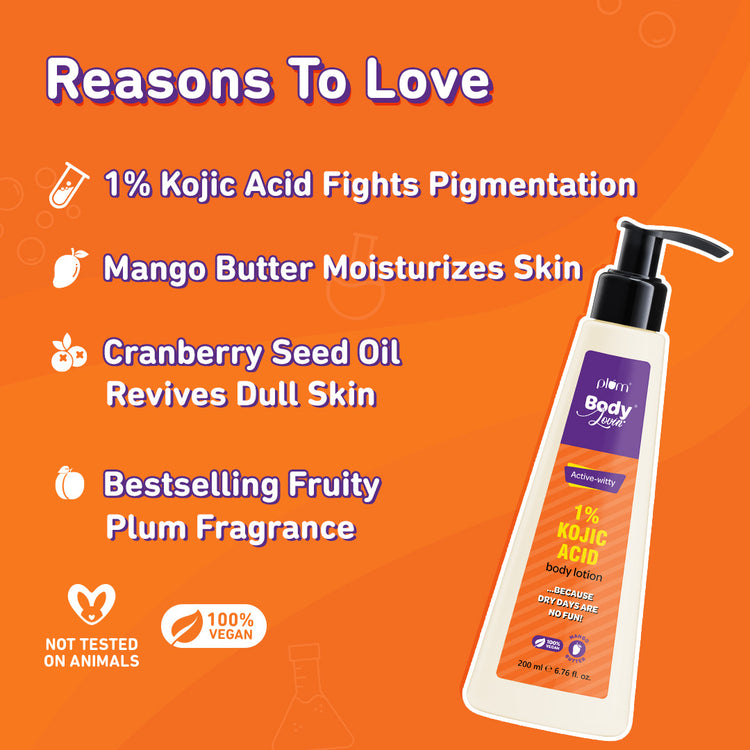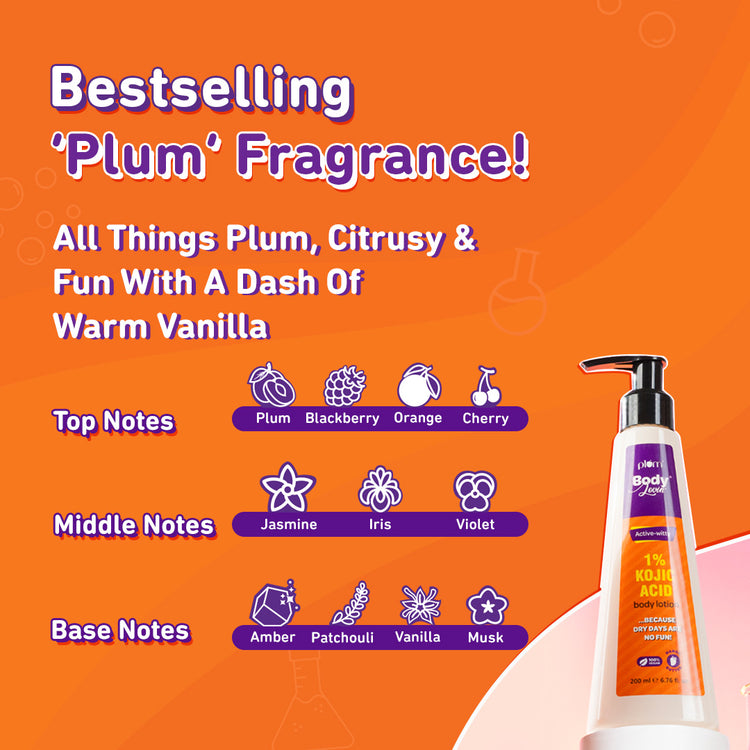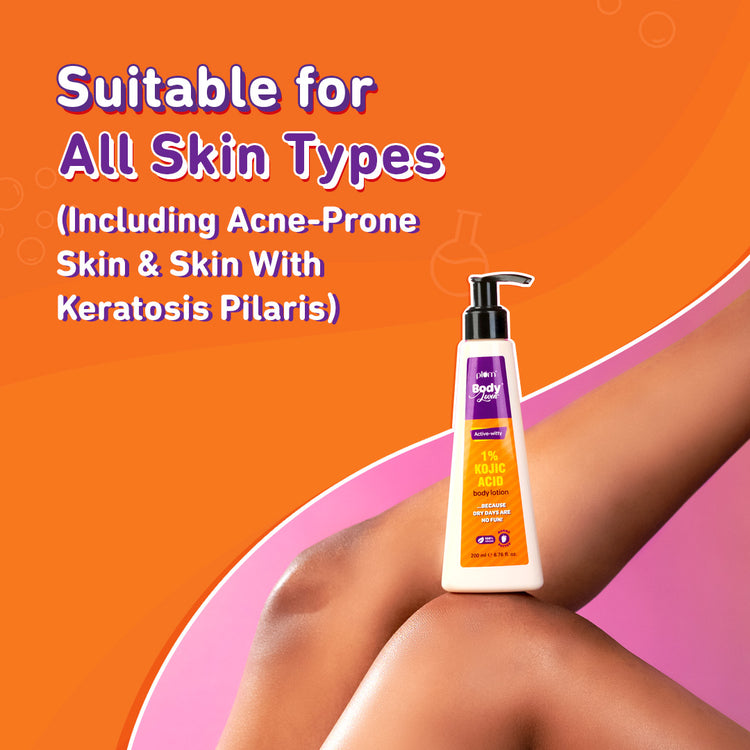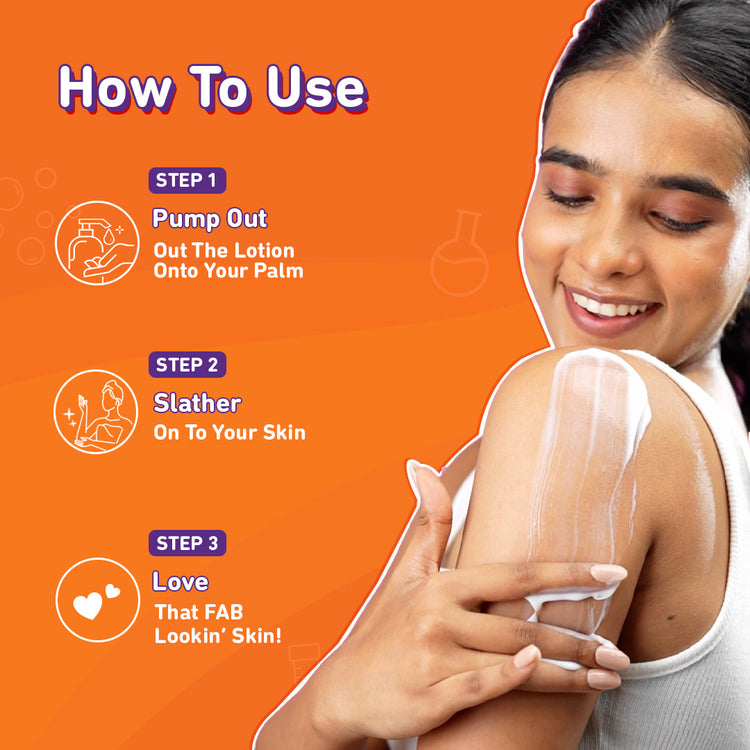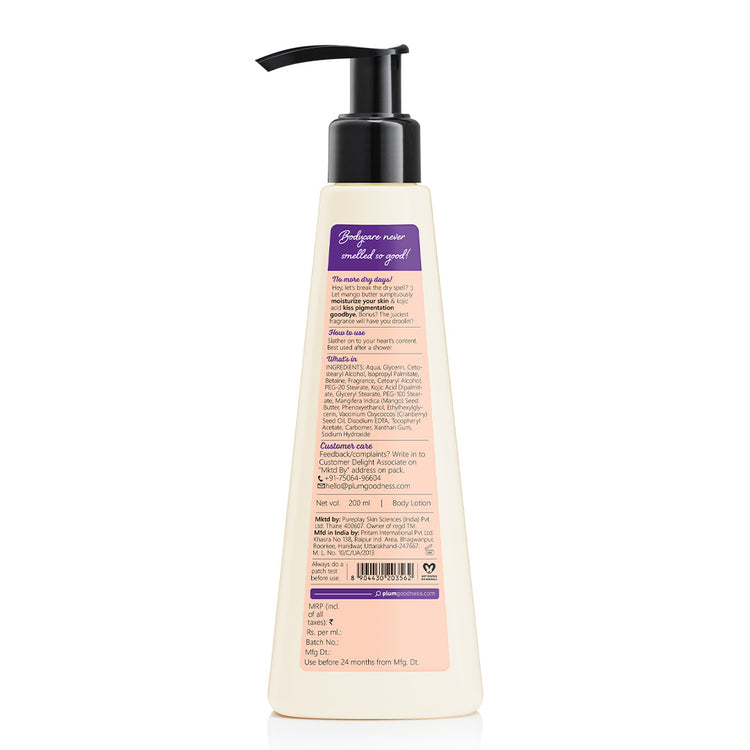 6% off
flat 399
NEW!







Active-witty 1% Kojic Acid Body Lotion by Plum BodyLovin'
Fights Pigmentation | Moisturizes & Revives Dull Skin | Lightweight & Non-Greasy | Fresh Fruity Fragrance
Available in: 200 ml
Introducing the Active-witty 1% Kojic Acid + Mango Butter Body Lotion – your solution to break those dry spells! Give your skin the pampering it deserves with the newest body lotion in town!

Bodycare meets Actives: The delicious moisturization of mango butter meets the de-pigmentation wonder that is Kojic acid to bring you the best of bodycare... with a twist of actives!

Irresistible fragrance: Who can say no to the juiciest, tangiest fragrance of fresh Plums that'll have you droooooling!

Lightweight & Moisturizing: Meet the bodycare buddy that'll not just leave your skin feeling oh-so-moisturized, it'll also make your jaw drop when you realize JUST how lightweight it is!


how to use
Pump out the body lotion and slather on to your heart's content.

when to use
Use the body lotion every time your skin feels dry and especially post a shower.

how much to use
Use as required
1% Kojic Acid
Fights dryness, dullness and pigmentation on your skin
Mango Butter
Moisturizes your skin like no other!
Cranberry Seed Oil
Your skin's shield against dullness & dehydration
Aqua, Glycerin, Cetearyl Alcohol, Isopropyl Palmitate, Betaine, Fragrance, PEG-20 Stearate, Kojic Acid Dipalmitate, Glyceryl Stearate, PEG-100 Stearate, Mangifera Indica (Mango) Seed Butter, Phenoxyethanol, Ethylhexylglycerin, Vaccinium Oxycoccos (Cranberry) Seed Oil, Disodium EDTA, Tocopheryl Acetate, Carbomer, Xanthan Gum, Sodium Hydroxide
What's in