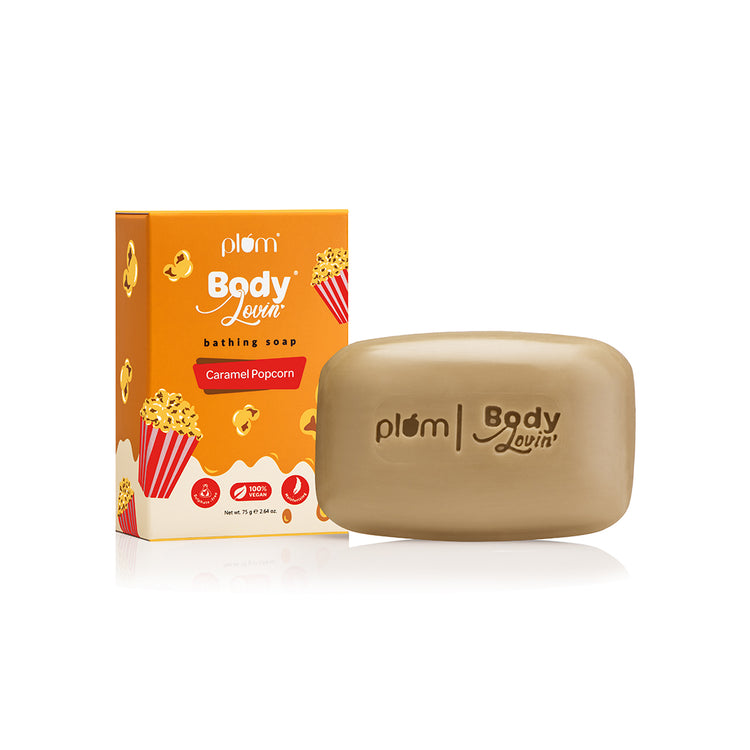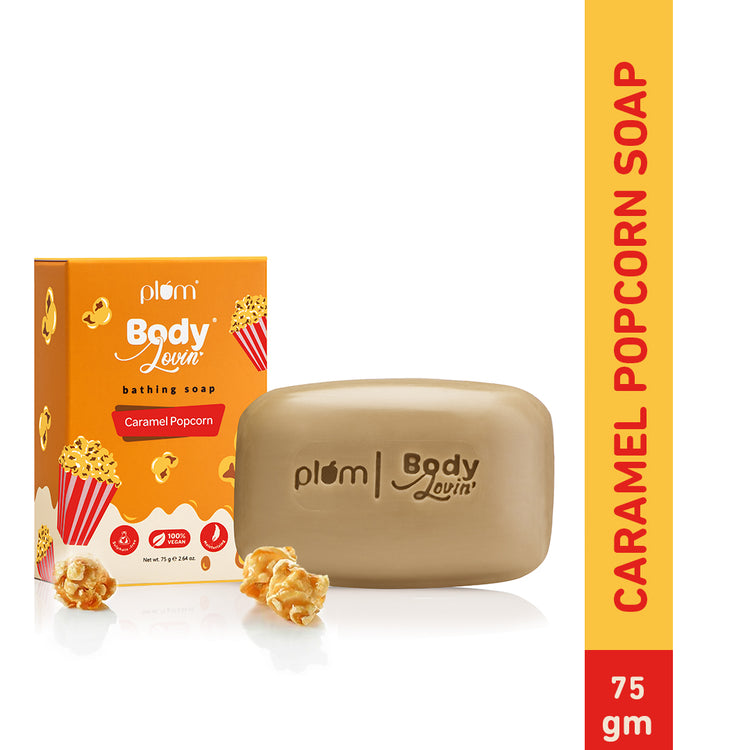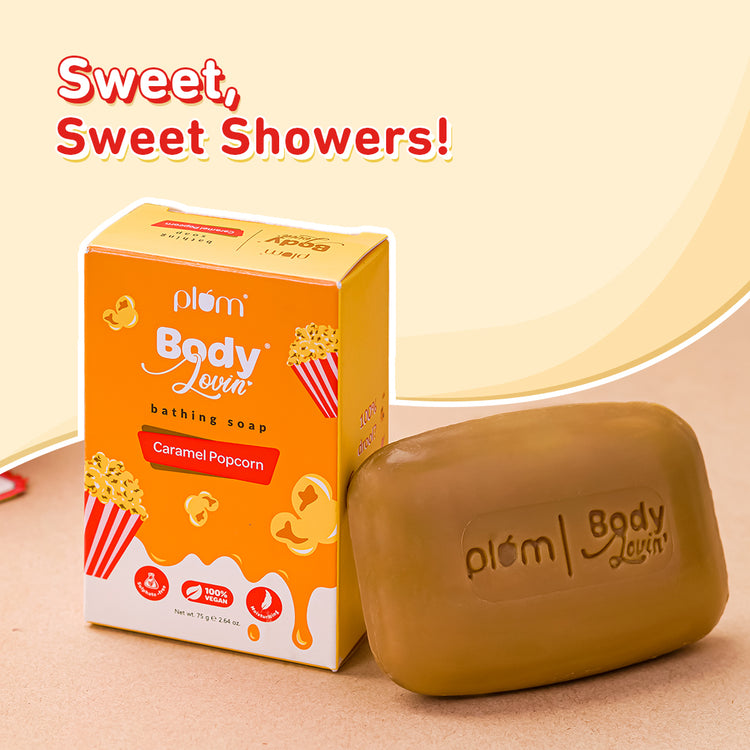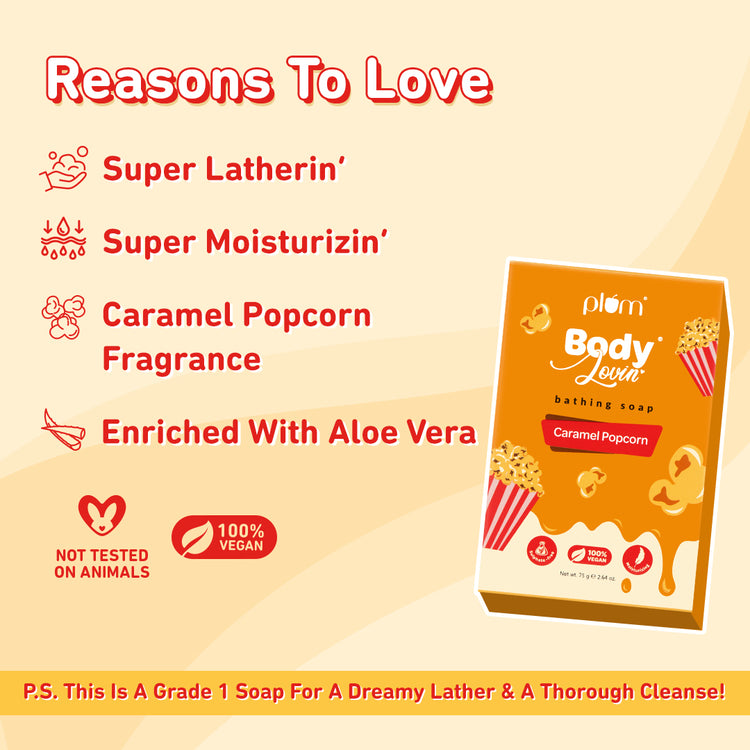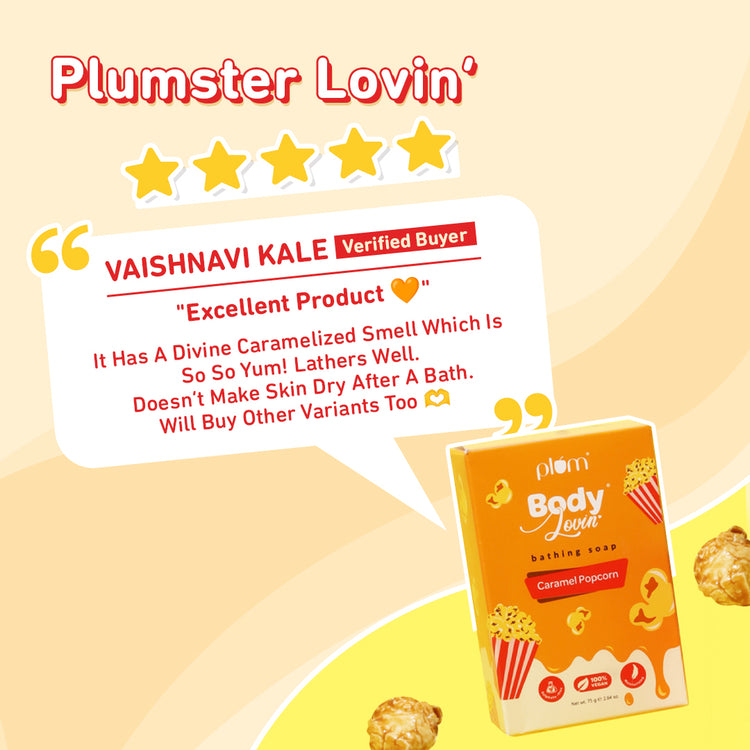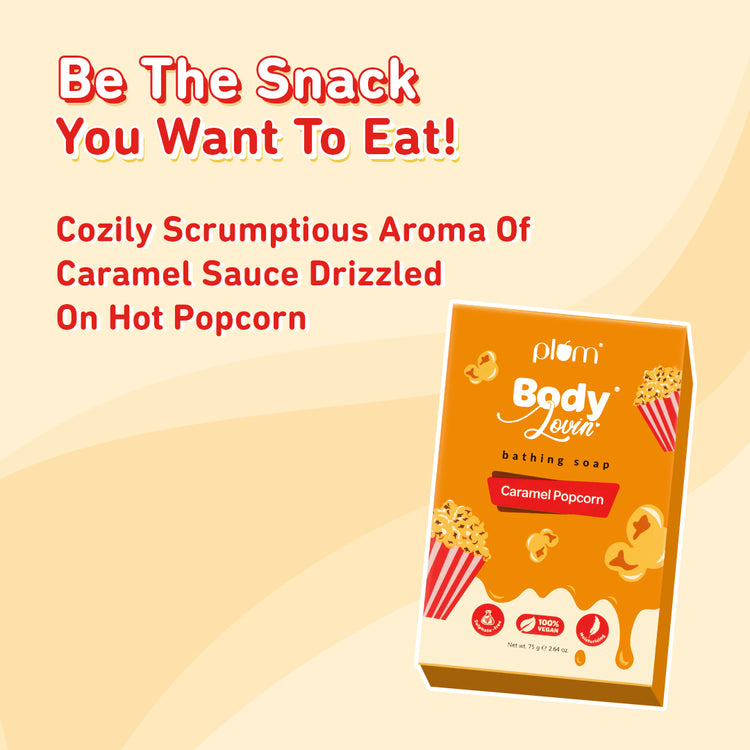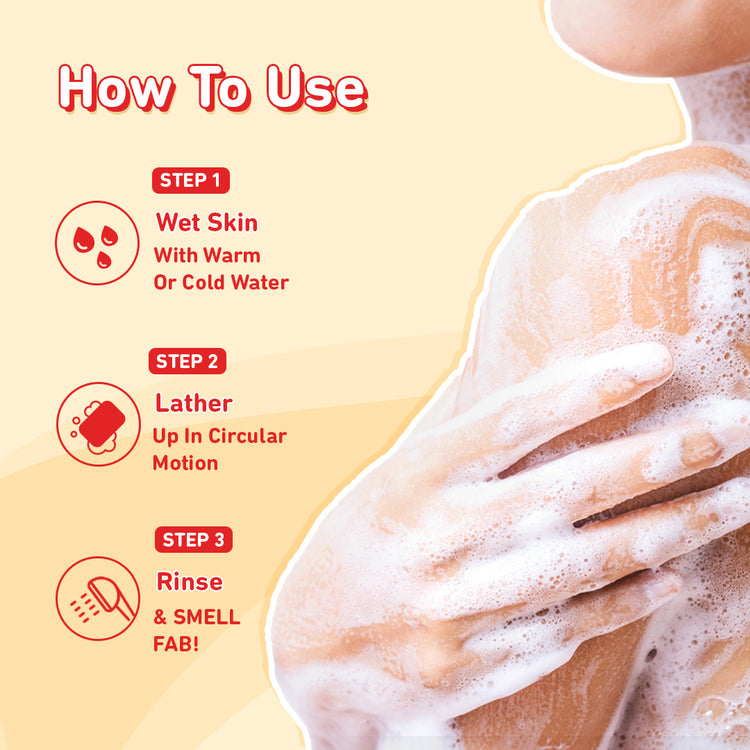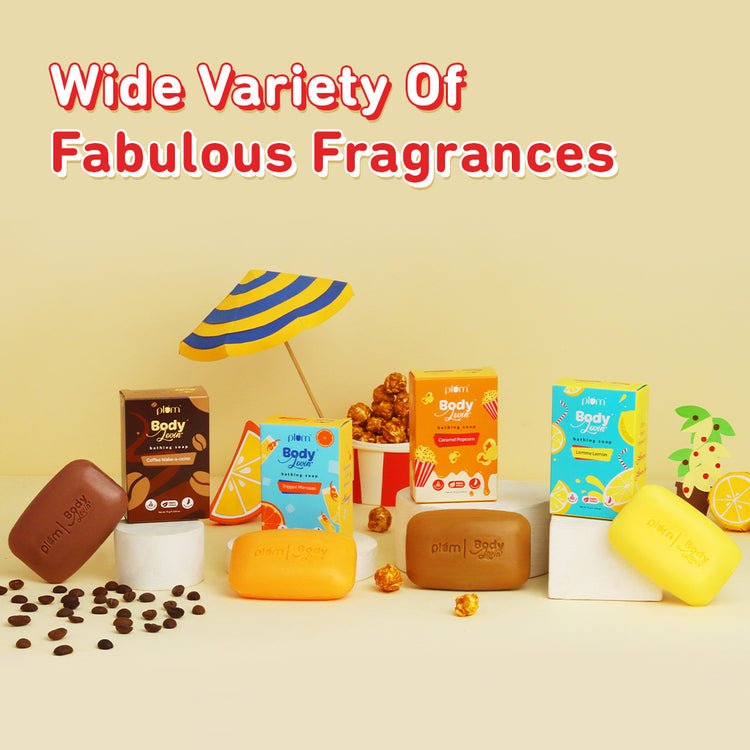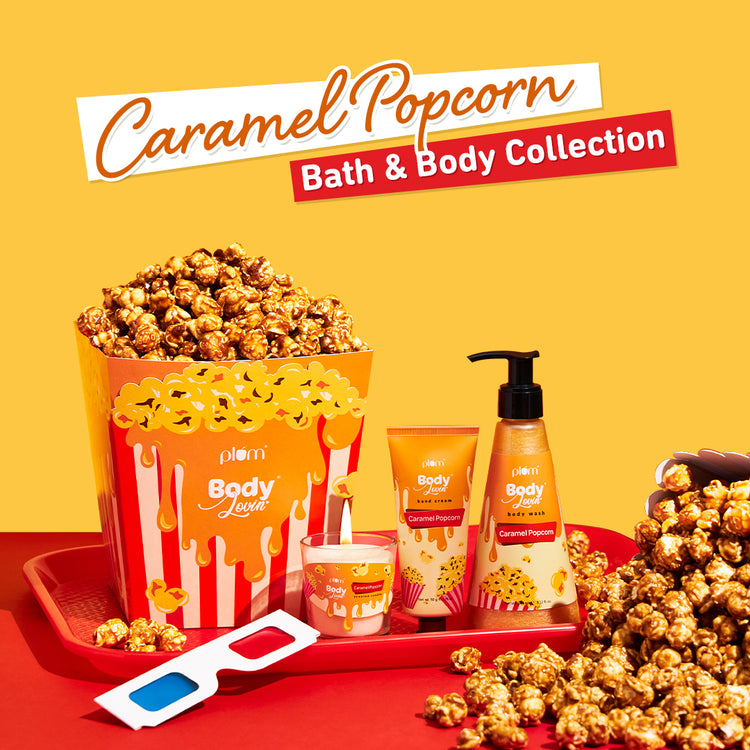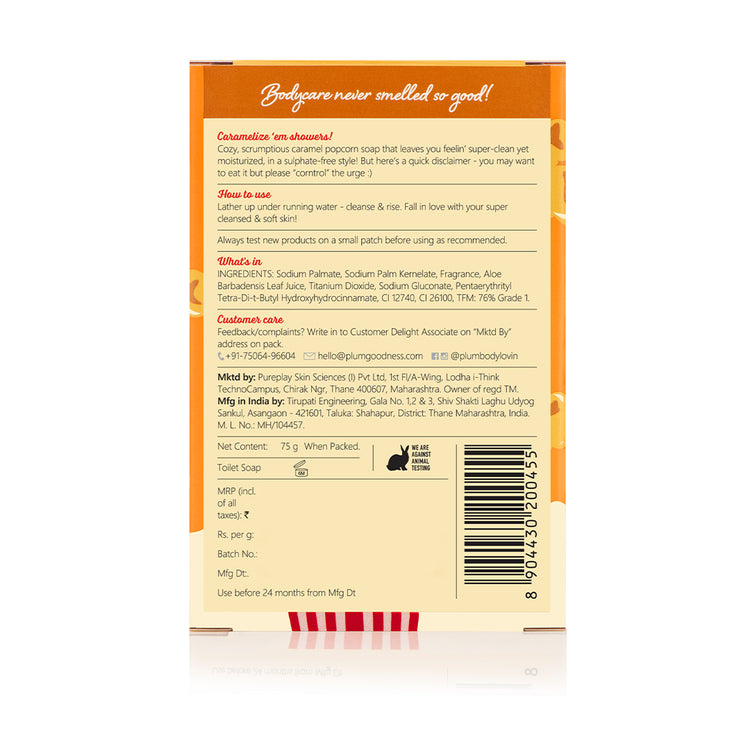 22% off










Caramel Popcorn Bathing Soap by Plum BodyLovin'
Nourishing Formula | Skin Softening & Brightening Properties | Warm Caramel Fragrance
Available in: 75 gm
FRAGRANCE: Caramel Popcorn Bathing Soap has a sweet and buttery aroma that will remind you of your favorite movie theater snack.
NOURISHING FORMULA: This bathing soap has a gentle formula that effectively cleanses your skin without stripping it of its natural oils. It contains nourishing ingredients that keep your skin soft and moisturized.
GOODNESS INSIDE: The Caramel Popcorn Bathing Soap is infused with natural caramel and popcorn extracts, which are known for their soothing and hydrating properties. It also contains natural oils that nourish and soften your skin.
FREE FROM HARMFUL CHEMICALS: This soap is free from harmful chemicals such as sulfates, parabens, phthalates, and silicones. It is a natural and safe option for those who want to avoid harsh chemicals in their personal care products.
SUITABLE FOR ALL SKIN TYPES: The Caramel Popcorn Bathing Soap is suitable for all skin types, including sensitive skin. Its gentle formula makes it an ideal choice for those who have dry or irritated skin. Plus, the delicious aroma will leave you smelling sweet and feeling pampered.
 Caramel Popcorn Bathing Soap benefits:

* fresh aroma
* soothes skin
* gentle on skin
* hydrates and cleanses
features of Caramel Popcorn Bathing Soap:
* caramel popcorn gourmant scent
* enriched with aloe vera
* sulphate-free
* grade 1 soap
how to use
lather up on wet skin, massage it in & rinse.

when to use
use daily while showering.

how much to use
use as required
aloe vera gel
soothes the skin & leaves it feeling moisturized & supple
Sodium Palmate, Sodium Palm Kernelate, Fragrance, Aloe Barbadensis Leaf Juice, Titanium Dioxide, Sodium Gluconate, Pentaerythrityl Tetra-Di-t-Butyl Hydroxyhydrocinnamate, CI 12740, CI 26100
What's in
Caramel Popcorn Bathing Soap by Plum BodyLovin'
Caramel Popcorn Bathing Soap by Plum BodyLovin'
Plum BodyLovin' Caramel Popcorn Bathing Soap
Caramel Popcorn Bathing Soap by Plum BodyLovin'
its not how i expected it to be
i know smell is something thats observed differently from person to person but i must say the only way i can actually describe the smell is 'weird' its an odd odor and every other soap i bout except lemme lemon was unexpected as well, not to mention the discomfort i had using the soap, it hard some weird hard particles that would literally scratch the skin
Caramel Popcorn Bathing Soap by Plum BodyLovin'
Caramel Popcorn Bathing Soap by Plum BodyLovin'
Plum BodyLovin' Caramel Popcorn Bathing Soap
Caramel Popcorn Bathing Soap by Plum BodyLovin'
its not how i expected it to be
i know smell is something thats observed differently from person to person but i must say the only way i can actually describe the smell is 'weird' its an odd odor and every other soap i bout except lemme lemon was unexpected as well, not to mention the discomfort i had using the soap, it hard some weird hard particles that would literally scratch the skin